This section describes how to cancel a workflow run.
Instruction
1. Open the GitHub Actions tool window by clicking GitHub Actions tab at the bottom of the IDE window.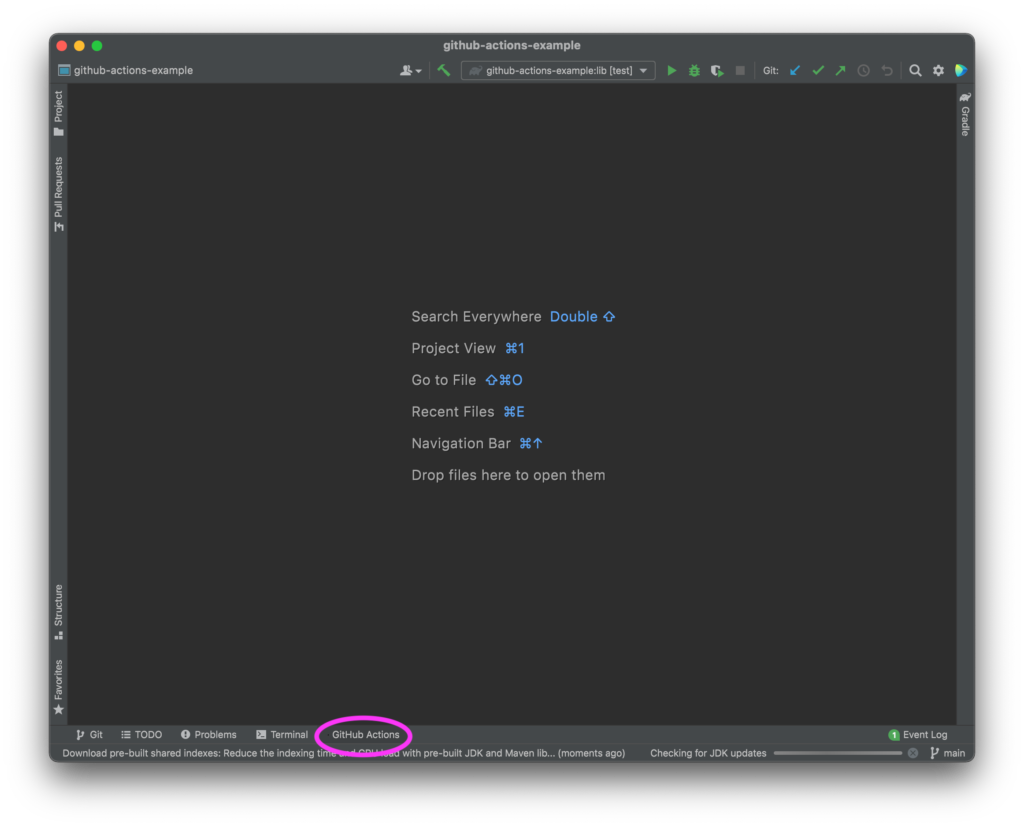 2. Select a workflow run to cancel from the left pane.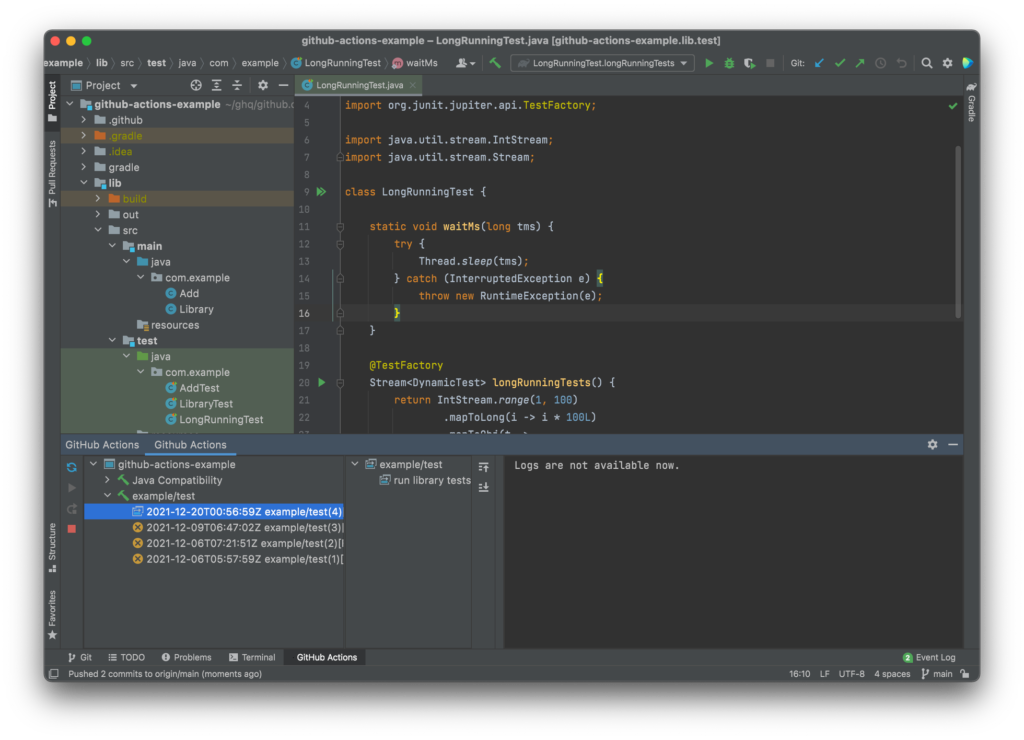 3. Click the [Cancel] button from tool buttons, then the workflow run will be canceled.
4. A balloon at the bottom right will notify you the failure of the workflow run.